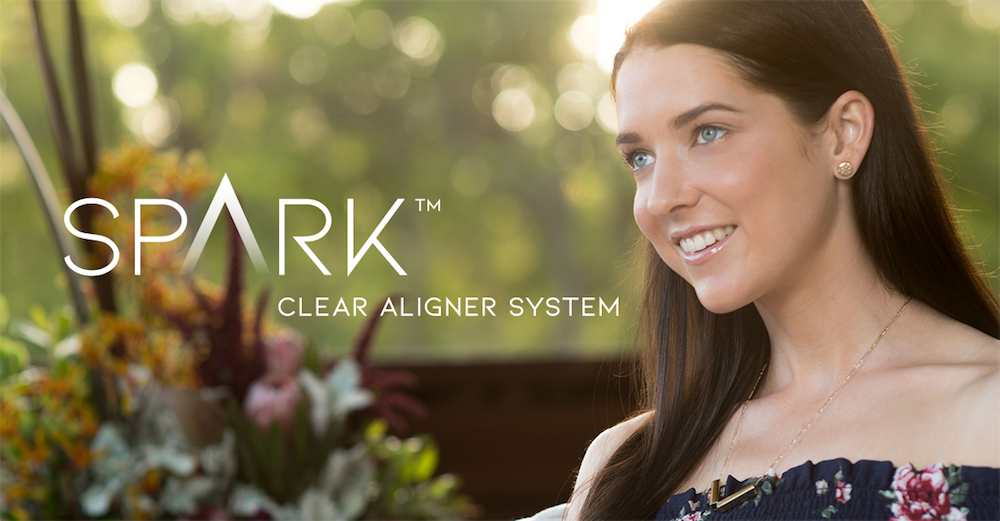 The Latest in Clear Aligner Technology!
ORMCO, an industry leader in digital technology for orthodontists, introduces the Spark™ Clear Aligner System for teens and adults who prefer a removable, clear alternative to enhance their smile.
Patient Preferred
CRYSTAL CLEAR: Spark aligners are crystal clear and virtually invisible compared to other brands, and they stay that way throughout the duration of treatment.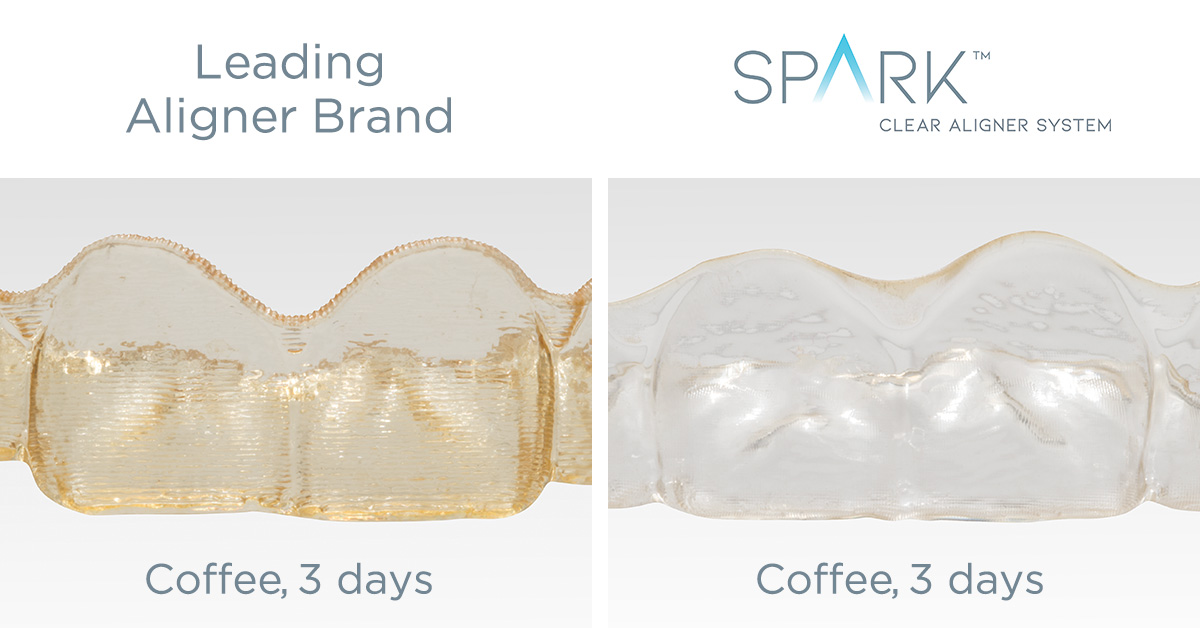 COMFORTABLE: Spark Aligners provide the ultimate in patient Comfort. The polished edges prevent irritation on the inside of the lips as experienced with other brands. This is an important feature that makes them easy to wear.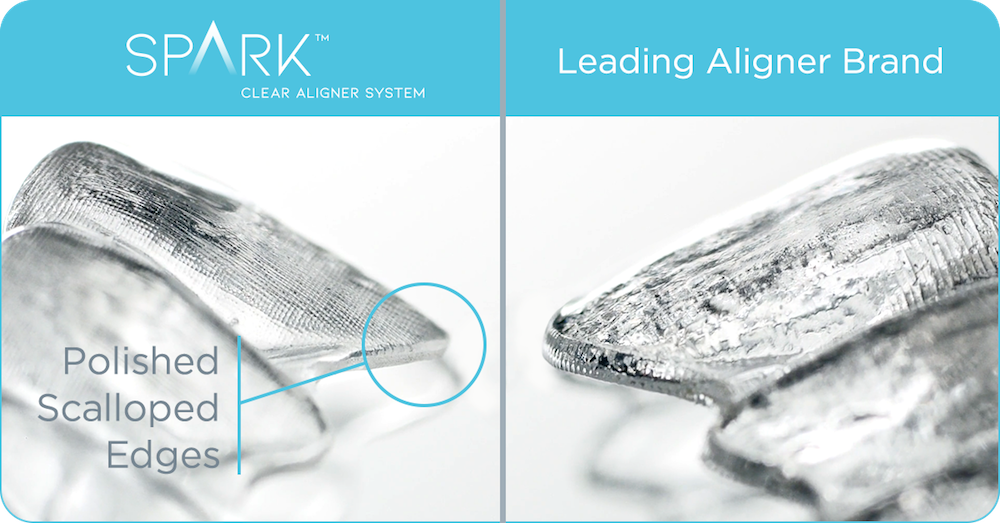 Orthodontist Chosen
The digital interface was designed to meet the exacting needs of orthodontic specialists. Predictable 3-Dimensional tooth control, appropriate force application and customizable attachment design are all under control of the orthodontist. The Spark System is also completely compatible with both PC and Mac platforms.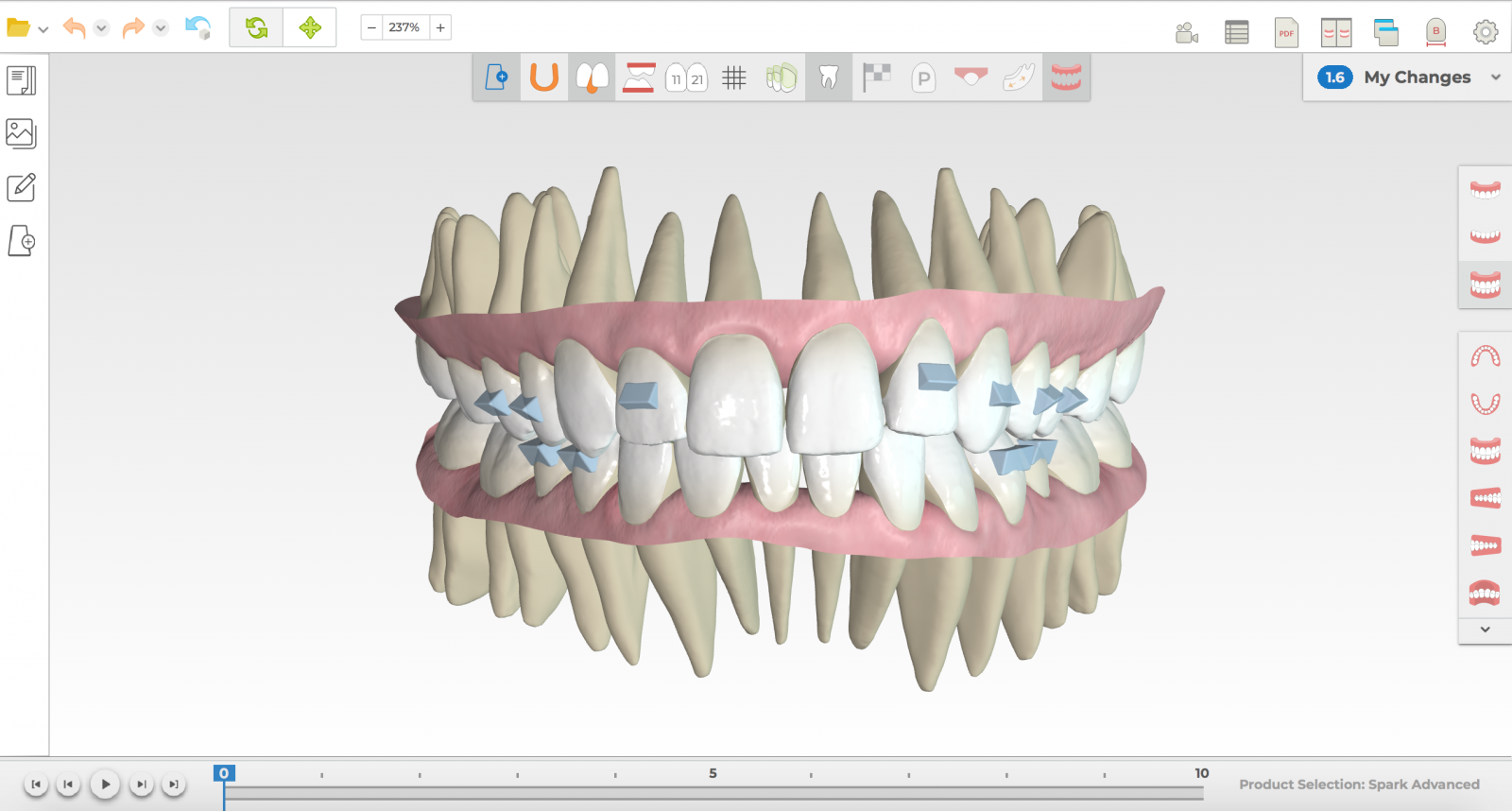 Call for an Appointment Today to See How the Spark System
of Clear Aligners Can Transform Your Smile!