We recognize that all of our patients are unique and deserve to receive orthodontic care that reflects their individual needs. Our experienced and talented team is committed to working with you and your family to create a comfortable, stress-free, and rewarding orthodontic experience every time you visit our practice.
We are pleased to welcome you and your family, and we look forward to working with you.
---
Janet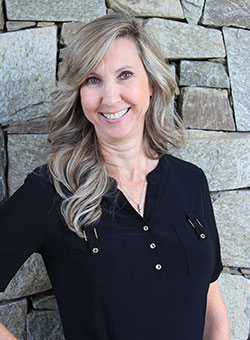 Office Manager
Janet has been with our office since 1983 and has worn many hats throughout the years. She began her career as an orthodontic technician and really enjoyed interacting with patients and helping create beautiful smiles. Although she maintains her certifications, she has transitioned to the business side of the office. She handles the accounts receivable and accounts payable, as well as, the insurance coordination. In addition, she is our human resource manager and ensures that the office remains OSHA compliant.
In her free time, Janet enjoys biking, hiking, exploring new restaurants and relaxing with family and friends. She is also a huge sports fan.
Kim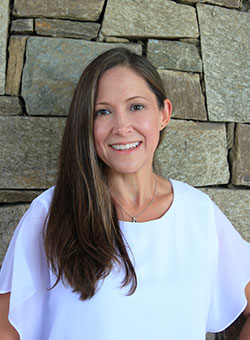 Financial Coordinator
Kim has been with our office since 2007. She took a brief hiatus for a couple of years to care for her baby girls, but is now back in her position as financial coordinator. Kim prepares all of the financial contracts; handles accounts receivable tasks, verifies insurance benefits, as well as, answers phone calls and schedules appointments.
Outside the office Kim cherishes spending time with her husband and two daughters. She also enjoys spending as much time as possible outside, whether it's in the neighborhood, camping, or going to the beach!

Hellen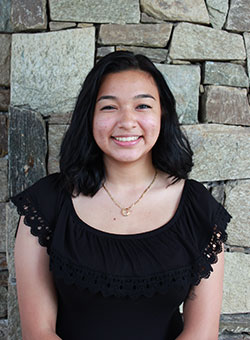 Scheduling Coordinator
Hellen joined Maryland Advanced Orthodontics early 2019 and is responsible for scheduling appointments, answering phone calls, and verifying insurance, in addition to other front desk tasks. Her bright, smiling face will be the first one you see when you walk into our office!
In her free time, Hellen really enjoys playing with her dogs Dominic and Spooky, spending time with her family, and getting spoiled by her boyfriend!

Rocio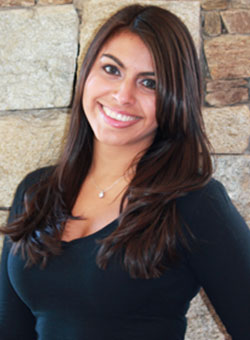 Orthodontic Technician
Rocio loves creating beautiful smiles and seeing the patients as they progress through their orthodontic treatment. Responsible for patient clinical care, she makes sure each patient understands what's happening during appointments so they feel as comfortable as possible.
Rocio is the oldest of three siblings and enjoys baking, reading, and trying new restaurants around town. She recently learned how to surf and loves it!

Vivian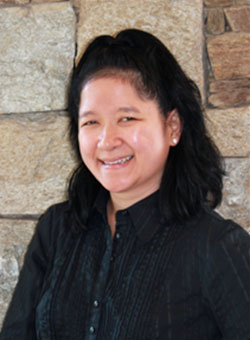 Orthodontic Technician
Vivian, or Vivi as we call her, welcomes our patients with a smile and makes them feel comfortable from their first appointment all the way through until their last. Her goal is to keep our patients happy and to make sure our patients know how to keep their smiles for a lifetime.
Vivi has five siblings, a fiancé, a wonderful young daughter, and a canary named Manzanillo. She enjoys staying active by going to the gym, walking, and spending time outdoors.

Tina
Orthodontic Technician
Tina works closely with our patients in the clinic, providing excellent care every day. She is very close to her family, especially her two brothers who are some of her best friends.
Tina is a music lover and she goes to concerts whenever she can. She is also very interested in arts and crafts.

Nellly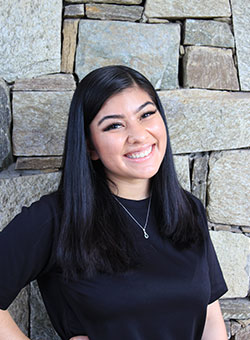 Orthodontic Technician
One of the newest members of our team, Nellly helps patients get started with their braces, changes their wires, and helps them choose the color of rubber bands to put on their brackets. A former high-school cheerleader, Nellly enjoys being in motion and keeping busy—both of which she does at our office!
Nellly spends a lot of her free time with her parents, two younger siblings, and two beautiful dogs. She loves to listen to music and enjoys outside activities with her family in the warm weather.

Larisa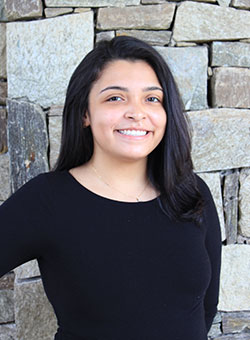 Orthodontic Technician
Prior to joining the MOA team, Larisa worked in the medical field with patients on the Autism spectrum in the office and at their homes. She brought her love of working with people to our office, where she enjoys forming relationships and connections with our family of patients. Best of all, she enjoys being a part of our patients' journey to confidence and joy in their smiles!
Larisa has a wonderful girlfriend of four years named Bernadine and a new puppy named Uzi. She enjoys spending time with her siblings and nieces, as well as going on trips and experiencing new places.